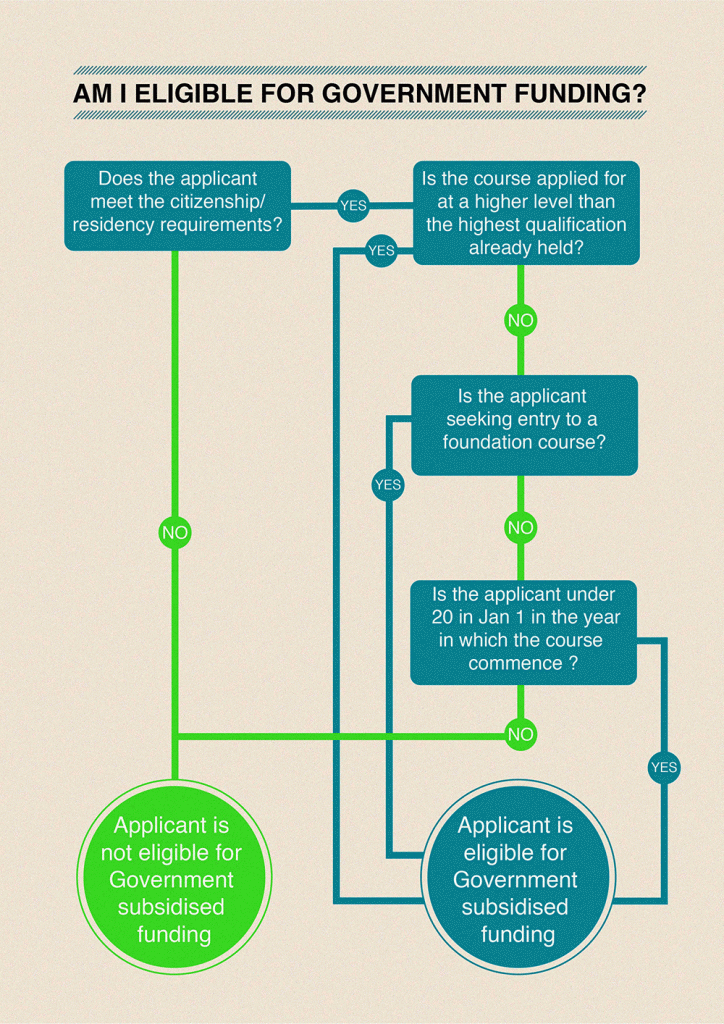 Government Funding
BIBA ACADEMY
The following diagram will help applicants determine wether they are eligible for the victorian and Commonwealth Government Funding. An individual is eligible to undertake a maximum of two government funded subsidised commencements at the same qualification level across their lifetime. This is known as '2 at level limit'. The limit applies in addition to existing criteria and requirements. All training is delivered with Victorian and Commonwealth Government Funding.
Results from AQFT Audit
Quality Indicators 2016
The students and employers surveyed for the indicators were selected by BIBA Academy in accordance with national guidelines.
Complaints / Appeals Process
Competency Completions Report 2014
Workplace Bullying Policy & Procedures