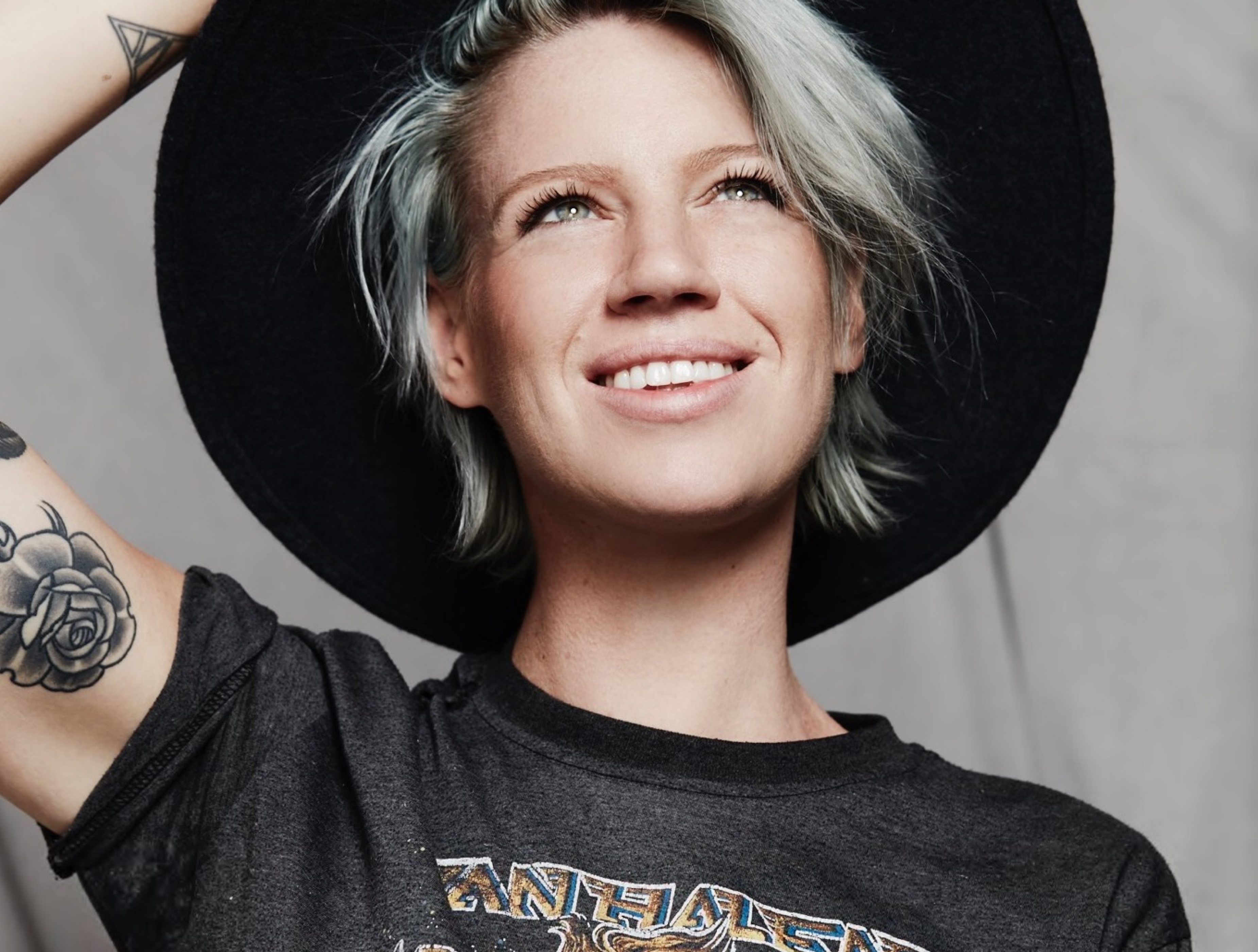 BIBA's Leaders And Educators Are Second-to-None
Lyndal Salmon is our Creative Director, a prestigious Wella TrendVision Mentor, and she began her career at BIBA back in 2003 – and we're very pleased that she's not going anywhere.  What she is focused on, however, is raising all of us to the next level in every possible way.  With Lyndal on our team, we're all going places at BIBA Hair Academy in Melbourne.

Lyndal's extensive credentials as one of Melbourne's best hairdressers began at the age of twenty-one, after first graduating with a Bachelor of Design, and a stint as a Lollyologist.
"Every day that I come to BIBA doesn't ever qualify as work in my eyes.  I don't keep a clock and I believe that you only get one shot at life and the opportunities that present themselves, so you just have to give everything a go!"
Lyndal leads our team of world-class Educators at BIBA Academy, and is mainly located at our Hairdressing School and Salon, located in Swanston Street, Melbourne CBD.  Here, she primarily works one-on-one with our Certificate III and Certificate IV students, as well as our vardering students, who come to BIBA for Upskill and Refresh Classes that are tailored completely to the needs of the individual.
To give you a snapshot of Lyndal's background…
Lyndal started her Hairdresser training from scratch, at BIBA Academy, and has trained at London's Sassoon Academy four times
In 2014, Lyndal won Gold for Australia in the in the Wella TrendVision Colour Vision category, and then went on to win Gold at the International Finals in Monte Carlo
In 2013, she also won Gold for Australia in Wella Young Talent category and then won Silver at the International Final in Frankfurt
Lyndal has been a Hair Educator of the Year Finalist six times
She has been invited as a Judge and Guest Artist for Wella at the Taiwan International Hair Competition two years running
Lyndal, by invitation, is now an esteemed Finalist Mentor to young hairdressers around the world for Wella globally.
As Lyndal puts it, "the Wella TrendVision competition for hairdressers is like the Eurovision and Olympic Games for hair".
Whilst Lyndal is a woman of many accolades, it's her attitude that strikes most people.  She feels she's achieved a lot, but her work is far from done, because now she's moved away from actually competing, and is totally driven to share her knowledge and skills with our students as an Educator, first and foremost.
"What I love most about training our Hairdressing Students, is the little things – watching their skills and love for the feel of hair click into place, the way they evolve and discover things about themselves, and, once that true sense of love and touch are internalised, then everything else just falls into place.  My passion and self-motivation comes from my belief in our BIBA family, and by promoting our students to achieve to the highest standards, I am constantly excited about keeping Pavlos' legacy alive – and that's all about 'Pushing it to the Next Level' at every opportunity."
FOLLOW LYNDAL SALMON ON INSTAGRAM
FIND OUT MORE ABOUT OUR BIBA ACADEMY COURSES
Your training with us at BIBA Hairdressing School in Melbourne could begin sooner than you think.  Our Hairdresser and Barbering Courses are open to anyone, and we'd be happy to explain how you may qualify for Government Funding as well.
Call Us Today on (03) 9415 8488 to learn more about our Nationally Accredited Melbourne Hairdressing Course options for Hairdressers and Barbers, including:
BIBA BARBERING BASICS COURSE (10 weeks full-time)
CERTIFICATE III in Barbering (SHB30516) – (can be done in 6-10 months)
CERTIFICATE II  Salon Assistant (SHB20216)
CERTIFICATE III in Hairdressing (SHB30416)
CERTIFICATE IV in Hairdressing (SHB40216)
APPRENTICESHIP TRAINING
UPSKILL/REFRESH – Hairdressing Technique Development Workshops (Individualised Training for Existing Hairdressers) tailored to what your unique requirements, including Cutting, Colouring, Dress and Style, and more.
And remember… Our Hair Academy Courses are available at our two BIBA Academy locations, in both Fitzroy and Swanston Street, Melbourne CBD.