BIBA Academy's two locations, in Fitzroy and Melbourne, were founded by Pavlos Divitaris and are now run by a team of leading industry figures including Simon and Ben Divitaris, Lyndal Salmon and Mirella Heuperman. At BIBA Academy, you'll find a hand-selected team of award-winning educators who are passionate about Pavlos' philosophy that one must push everything "to the next level"—hair, education and your own abilities. Our mission is to produce graduates who love their craft, who love being a part of our team and who can become the next generation of industry leaders.
The Divitaris family established their network of professional salons in 1975 and then the two training campuses in 1999. It's safe to say that the BIBA brand has an established history with the Australian industry.
BIBA Academy fosters a self-paced approach to learning hairdressing or barbering by offering salon-simulated opportunities where our students are expertly guided through the theoretical and practical aspects of their new trade. Unlike other training schools in Melbourne, Biba provides a hands-on experience with clients throughout the duration of a student's course. In fact, we estimate that our students only use their mannequins for about 20% of the practical training component. We conduct the rest of a student's training on real people who continually return as clients to our Fitzroy and city-based locations. They know that our students learn in a supervised, yet enjoyable, atmosphere that is both a fun and professional experience for the customer.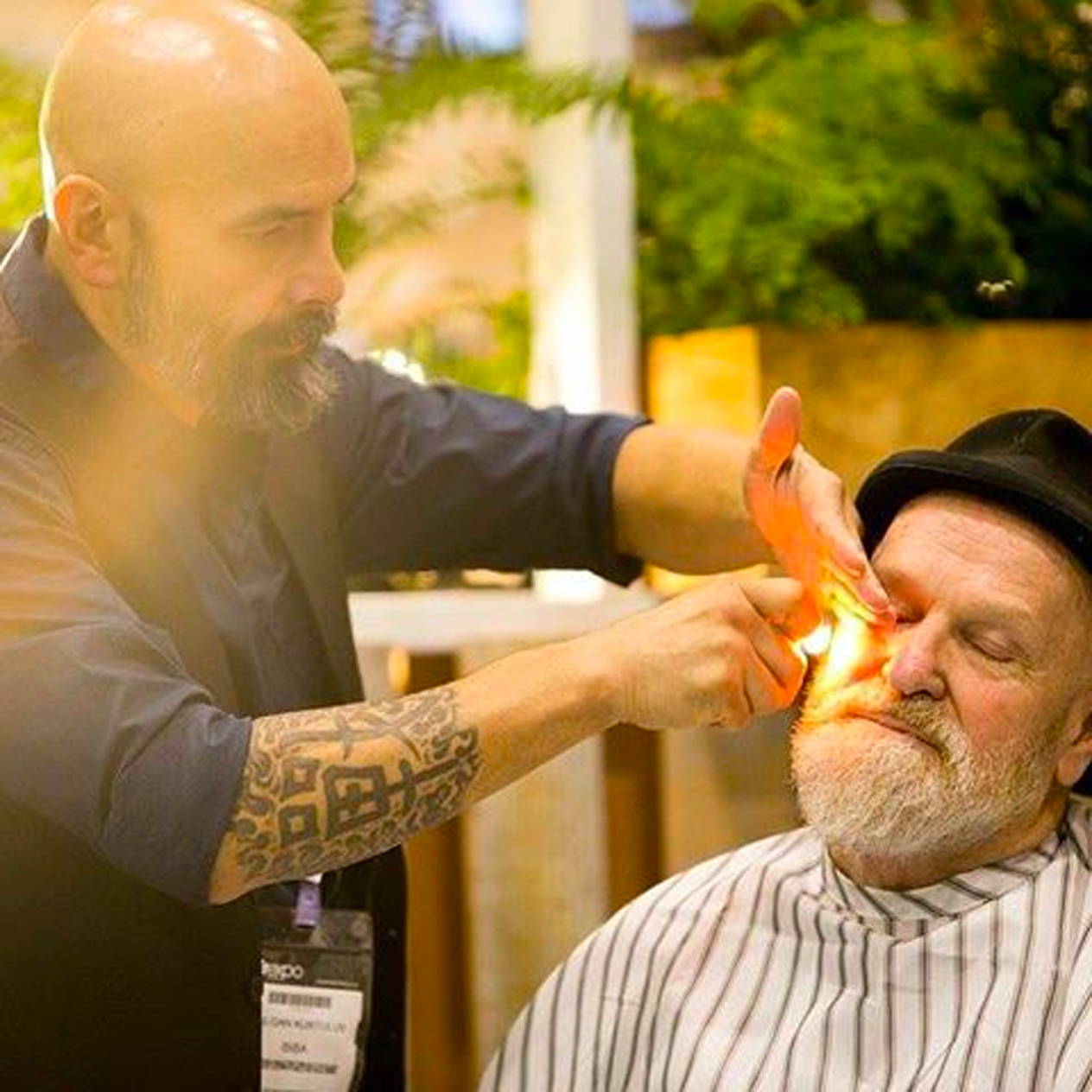 "Our Biba Hairdressing Academy students also have the opportunity to become employed in one of our family-owned Biba Hair Salons across Melbourne, because we're passionate about educating our trainees to the highest levels. And that's one of our extraordinary points of difference. We don't just train people with a cookie cutter approach… we want the best from them, and for them! And whilst we like to train our own salon professionals through their apprenticeships, we're also in demand and recommended by independent hairdressing salons across the state of Victoria to train their apprentices, because our training systems have the reputation for being of such a high standard.
Our accomplished Educators have won multiple accolades for their hair cutting and styling around the world, and several of them are regularly invited to be presenters and judges for the likes of the Internationally-renowned Wella Hair Trend Shows. We're proud of our team and our collective achievements that have included being named Salon of the Year (in 2016), and we currently have three of our Educators as Top Ten Finalists in the Australian 2017 Wella TrendVision Awards (which will be decided in September). This comes after having our Head Educator, Lyndal Salmon, win International Gold at these awards (in Monte Carlo) in 2014.
As one of our Biba Hair Academy students, the possibilities are endless, and we also offer annual awards and prizes for our best trainees, including a six-week experience with Vidal Sassoon in London.
The training you'll receive will also be tailored to helping you reach your maximum potential, because we understand that everyone learns in different ways, and that being an academic is less important than giving you life-changing professional skills, that can elevate your hairdressing career and boost your self-confidence. We step all of our students through at their own pace, and focus on making you the very best version of yourself possible – because we care about you as a person, and the quality of the graduates we deliver. Our reputation as the Best Hairdressing Academy in Melbourne means the world to us at Biba. We set out to make our courses motivating, exciting and challenging – but real in every respect." Simon Divitaris, Director.
Originally, the Biba Hairdressing Academy was established to train and motivate our own company staff. However, with the evolution of our industry, and our mindset to give-back and encourage people to 'love the feel of hair', and also make our clients feel and look fabulous, we're proud to be able to offer Certificate Hairdressing and Barbering courses to anyone!
We are Nationally Accredited Providers (as an RTO), and our student-base includes a variety of Australian apprentices, and International students from around the world. Some train with us on a full-time basis, whilst others take the opportunity to complete their courses as part-timers. And then we have 'already-qualified Hairdresser' students, who come to us to UPSKILL & REFRESH their abilities, via our Hairdressing Technique Development Workshops (Individualised Training for Existing Hairdressers). These may be undertaken by anyone wanting to return to their hairdressing career after a period of absence, or others who feel they need to advance and enhance their skills in particular areas, and practise and learn more about current trends and techniques. These workshops are specifically tailored to what your unique requirements are, and you can spend blocks of time, or just a day at a time with us, to hone your skills in Cutting, Colouring, Dress and Style, and more.
Can I Access Government Funding to cover my course costs? Yes you can, and we'll help you to achieve this (where possible). As one of our potential trainees, we're always here to assist you to understand the options that might be available to you, so that you can undertake one of our Certificate Courses in Hairdressing and Barbering in Melbourne. Our delightful Administration Team will explain the Skills First Funding Program to you. If you are an Australian Citizen, this could entitle you to receive up to $12,000 worth of tuition fees (and more if you are a Concession Card Holder). Please call us on (03)9415 8488 if you'd like to know more, or CONTACT US via email.
Whilst Simon Divitaris is now the spearhead of Biba's Hairdressing Academy in Melbourne's Fitzroy and Melbourne (CBD), the Biba family, in its entirety, is united in continuing Pavlos's unfaltering original vision, and that is our commitment to nurture and drive the specialised skills of hairdressing to a 'whole new level' of excellence – with passion, a love for the craft, and the motivational rewards of making everyone who chooses to experience their Biba hairdressing school journey (and eventual career), one that they will treasure. For that is how we, at Biba, measure our success.
We offer a range of courses including:
The BIBA Barbering Basics Course
Certificate III in Barbering (SHB30516)
Certificate III in Hairdressing (SHB30416)
Off-the-job training for apprentices
Reskill training for qualified hairdressers and barbers