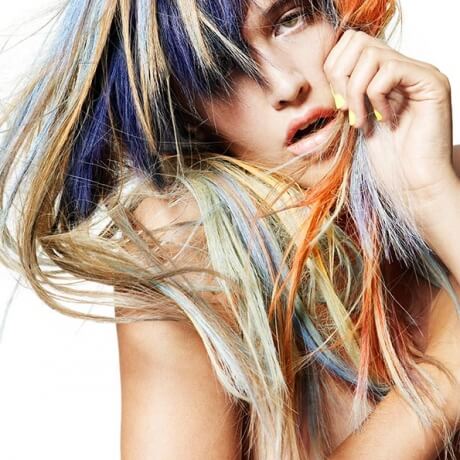 Certificate III in Hairdressing (SHB30416) for Full-time Students
BIBA Academy's Certificate III in Hairdressing (SHB30416) is Government accredited, Government funded and Austudy approved, making the course accessible to more students.
Successful completion of BIBA Academy's Certificate III in Hairdressing (SHB30416) will give you the hands-on experience required to work in any top salon as a qualified hairdresser.
This course covers:
Salon reception
Basin service
Salon duties
Colouring and chemical straightening
Styling and finishing
Women's and men's cutting
Braiding and hair-ups
Students have the option of attending three, four or five days a week while undertaking what is considered a full-time load. This provides a flexible learning environment that permits the option of combined work and study. Courses can be tailored to suit specific requirements and needs.
At BIBA Academy, students will be taken through their training individually and the course structure will be directed by their individual ongoing performance. A training outline will be established for each student, which will detail completion dates for each study period and assist educators in monitoring course progress.
At BIBA Academy, real hands-on experience makes up 80% of a student's learning process and provides invaluable practical experience. The remaining 20% of a student's training consists of theory and is taught via live demonstrations and presentations.
What You Will Learn
Styling and finishing
Ladies' and men's cutting
Colouring and chemical straightening
Employability skills
In-salon scheduling and time management
Techniques to develop a client base
What You Get
Hands-on training delivered in a simulated salon environment.
Internationally trained educators who are masters of their craft.
Government funding is also available to approved applicants under Skills First.
Class Schedule
The Certificate III in Hairdressing involves 995 nominal hours delivered at either three, four days or five days per week. At three days per week, the course is estimated to take 21 months. At four days per week, the course is estimated to take 16 months. At five days per week, the course is estimated to take 13 months. Please note that all new full-time students in 2023 will be required to attend three days per week on Monday, Thursday and Friday unless otherwise arranged.
Classes run from 9:45am to 5pm each day.
Training is carried out between our two campuses in Fitzroy and the Melbourne CBD.
We take monthly enrolments for this course from February onwards and the places for 2023 are currently filling fast. To put your name on the waiting list for a place in 2023, please contact our head office in Fitzroy on (03) 9415 8488 and speak to a member of our Student Services Team.
Government funding may be available for this course, depending on your circumstances. You can check your eligibility by visiting the Victoria State Government Skills Gateway.