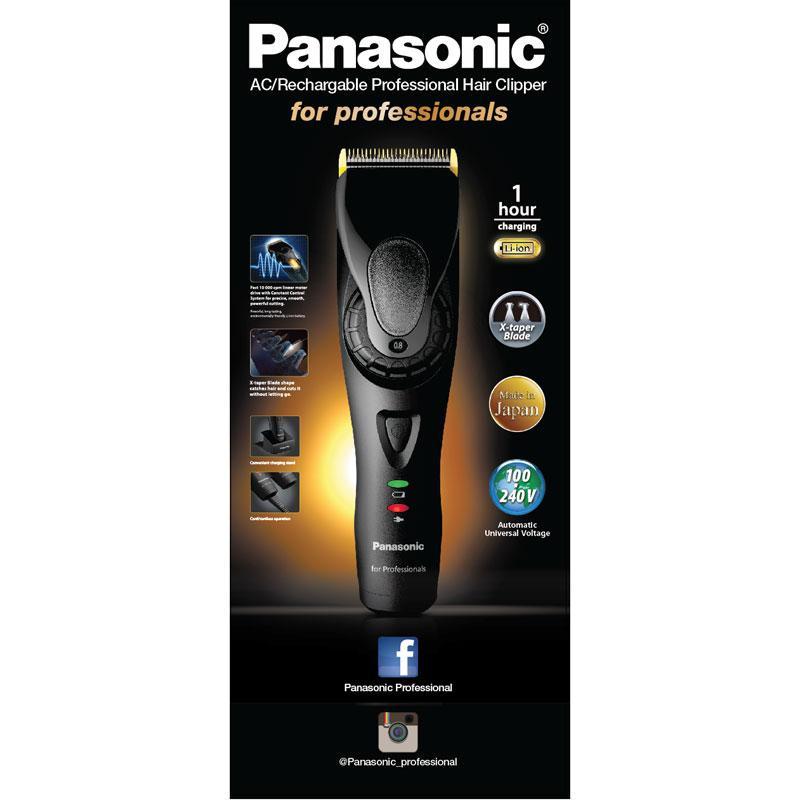 Panasonic ER- GP81 Professional Hair Clippers Arrive At BIBA Academy
BIBA Academy is excited to announce that we are Australia's first retail stockist of the brand new Panasonic ER- GP81 Professional Hair Clippers. These premium clippers are generating lots of buzz among barbers. Finally, incredible cutting power in available in a compact, quiet unit. These Japanese-made clippers are truly state of the art.
Carolann Spence, one of our barbering educators, is a huge fan and says, "the slimline design makes the clipper unit easier to hold and ensures smooth, consistent cutting on all hair types and densities.  We love using them at BIBA Academy use for clipper-over-comb work and one-length cuts because the sharp stainless-steel blades create a very precise cut.  They're also brilliant for beard-cutting and all over zero cuts as they leave a much softer and less jaggy edge on the hair.  Because they're not as big and bulky as some other brands, the Panasonic ER- GP81 Hair Clippers are simple to manipulate and control, which is a big benefit for those of us with smaller hands."
Other unique features of the Panasonic ER- GP81 Professional Hair Clipper include:
Stubble-reducing X-Taper Blades – these produce a cleaner cut on a precise 45-degree angle so that the hairs are captured more easily
State-of-the-art, long-lasting and sharper blade edges because of the more durable combination of DLC and TiN Hard Coatings, founded on Japanese traditions for the highest quality
Advanced Sensor Technology that gives constant control by automatically sensing the density of the hair and adjusts the speed of the blade movement accordingly
The quiet, high-powered and linear motor that drives at 10,000 strokes per minute
Easy length setting using a quick-turn T dial – for 0.8 to 2cm hair lengths in 0.3mm steps
Li-ion battery power
A two-year warranty
We're proud to be able to offer our students at BIBA Hairdressing Academy access to premium quality equipment to better prepare them for their careers and we encourage them to learn the best possible techniques.  Luckily for them, we stock a full range of hairdressing tools that are for sale in either a kit or as individual items. Check out the Panasonic ER- GP81 Professional Hair Clippers at our online shop now or have a look in-store today at our Johnston Street Campus.