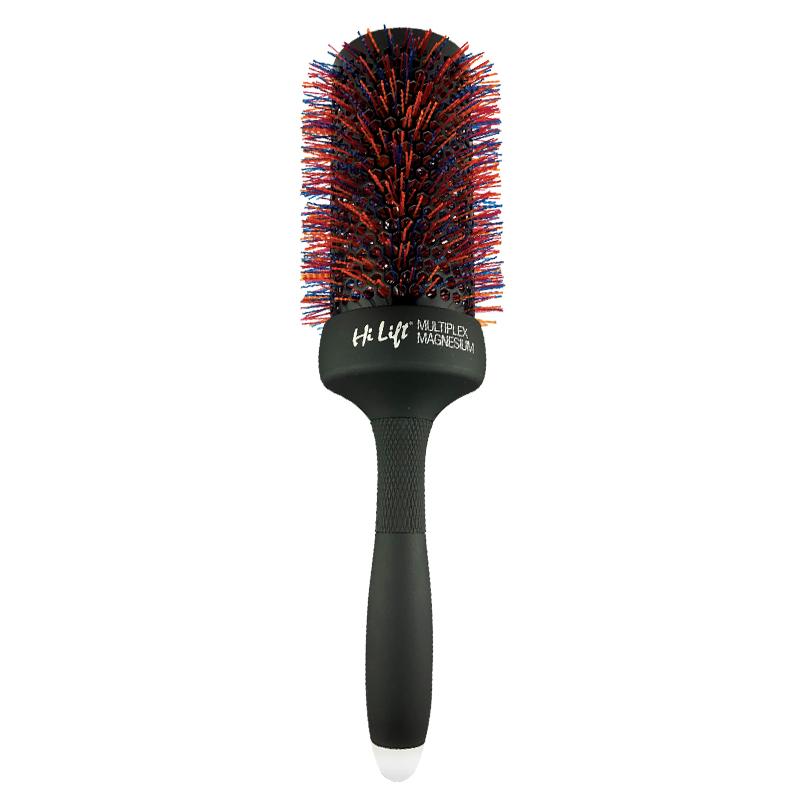 Multiplex Magnesium Brush Now Available
BIBA Academy stocks a range of fantastic products for hair styling on-site at our Johnston Street Campus. This means that you can learn how to use your new product in the training salon and then take it home right away. You'll find an amazing selection of hairdressing tools at our Johnston Street Campus that allow you to achieve professional looks yourself at home. Buy your choice of four sizes of the Hi Lift Multiplex Magnesium Brush from our online store today, or purchase your Premium or Standard Hairdressing Kit and get all of them included.
The Multiplex Ceramic Magnesium Brush is available in 25mm, 33mm, 43mm and 53mm widths to handle all jobs. It's weighs just 300 grams, meaning you can manoeuvre it with ease. The special bristles simultaneously reduce frizz and drying time whilst protecting your hair from the heat of the dryer. The result is shinier hair with increased moisture retention and less brittleness. You can also straighten as you dry to give your hair that polished look we're all after. The finish is so good that there's often no need to use a straightening iron afterwards.
Our educator Marilyn Guarino is a big fan. As she says, "it's a multi-purpose brush, with an inbuilt magnetic filter in the soft nylon bristles that hold the moisture in. This stops the hair from drying out by maintaining and restoring the integrity of your hair. You end up with a silky smooth and shiny result. We encourage our students to use it while servicing BIBA Academy clients because of the incredible finish it produces. It's a brush that impresses even more by keeping the hair in good condition at all times. It really is my new favourite brush type as it can be taken from full body work to straightening, smoothing and drying – all in one. It's relatively new on the market and its multicoloured design also becomes a talking point. We recommend it be used once the hair is 60-70% dry for best results."
Visit us today to find out more about improving both your styling technique and the integrity of your hair with the Hi Lift Multiplex Magnesium Brush.